eFiling integration for NetDocuments users
Simplify your litigation workflow by filing court documents directly from any NetDocuments matter.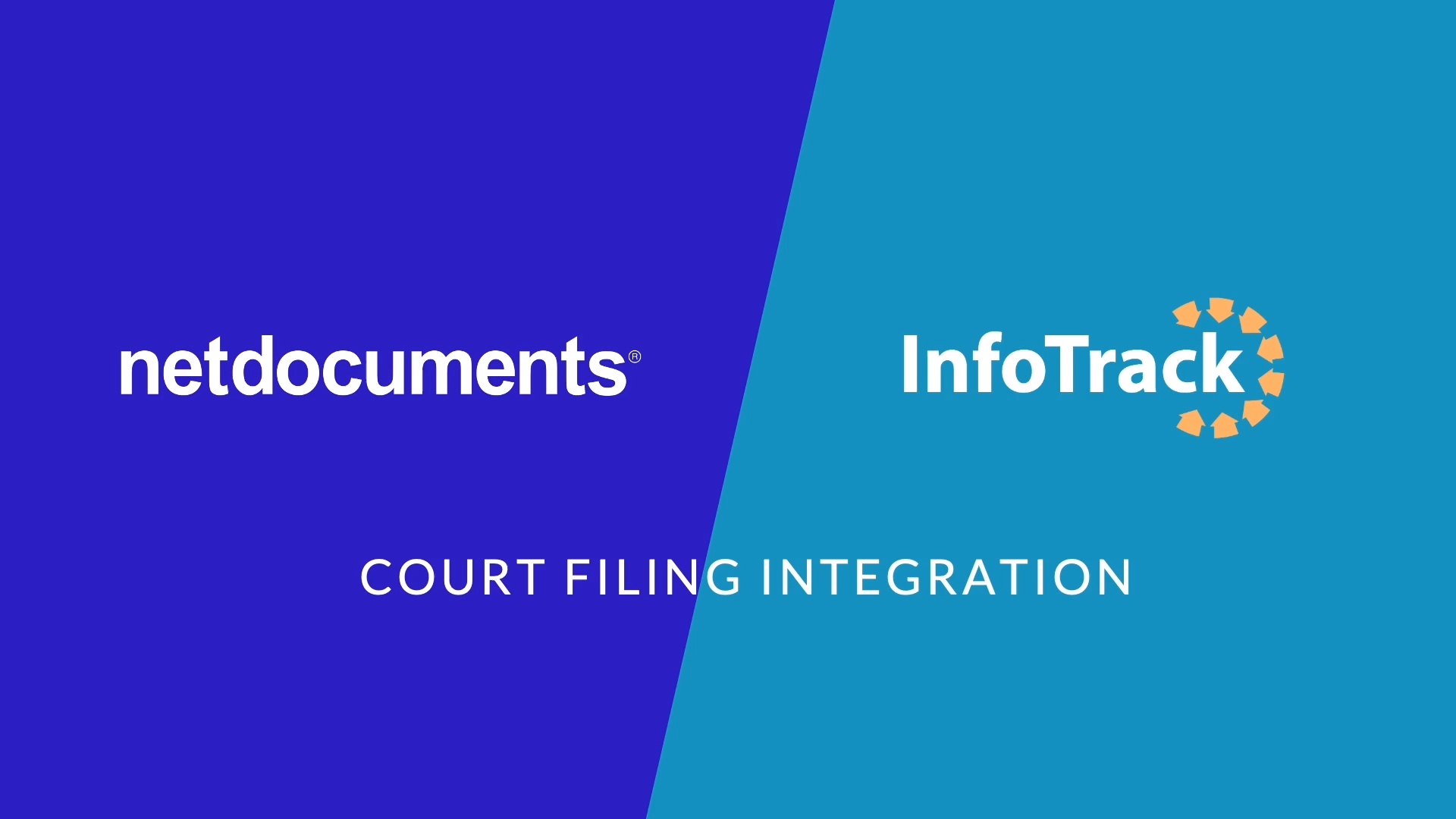 Choose your documents for filing
Select documents directly from your NetDocuments matter for eFiling or eSignatures, reducing the risk of mistakes. 
Automatically receive file-stamped copies
As soon as stamped copies of your filing are issued by the clerk, they  automatically sync back to a "Returned from InfoTrack" folder in your NetDocuments matter.
Let's simplify your litigation process today.